A few apology Beer is always good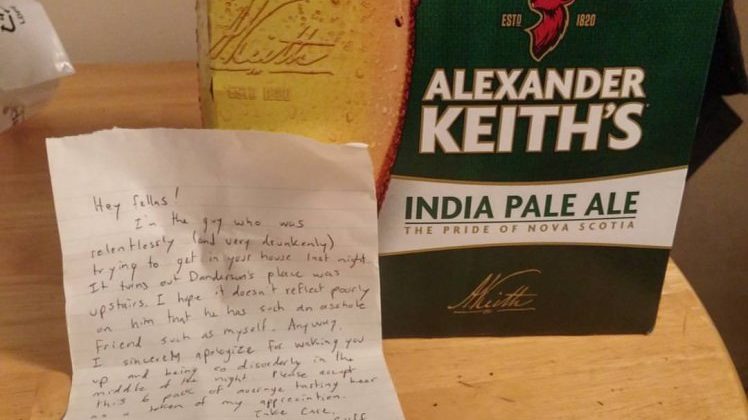 After a particularly heavy night of boozing, you drunkenly try to break into a house that definitely isn't yours.
The awkward situation is exactly what happened to a Canadian man known only as Cliff, who was clearly pretty ashamed by his actions.
But he managed to shake off the guilt by delivering 'apology beers' and a handwritten note to Caitlynne Hines' flat in Nova Scotia.
Caitlynne found them the next day and posted the picture on Facebook, where it has gone viral.