Finally it looks like we will be getting a flying car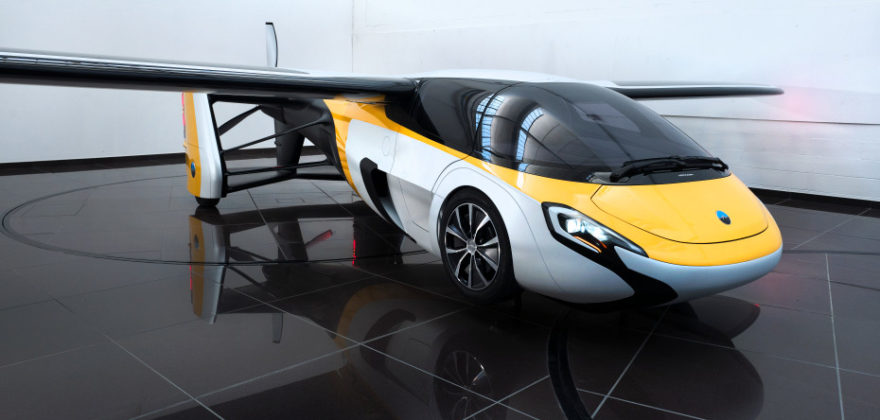 AeroMobil unveiled it's first flying car model, which holds two passengers with plane wings that can fold back like an insect. The company's site has an option to pre-order it now, but it won't come cheap. 
Not only with drivers need to shell out between $1.3 and $1.6-million, but they'll need to have a pilot's license to fly it.