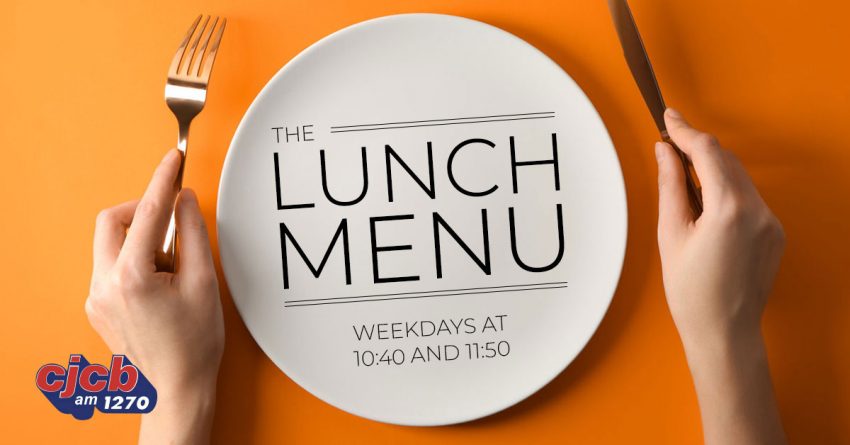 Daily Lunch Menu
We here at 1270 CJCB love to eat, and that's why we are happy to let you know about some of our local friend's menus around the island!
Smitty's Restaurant on prince street in Sydney is now open every day from 8 am -to 3 pm for dine-in and take out, following provincial guidelines. Enjoy Smitty's famous breakfasts, lunch specials and more. mmmm did someone say Smittys
The ugly mug in the Value Check Plaza, Sydney River is open Monday to Saturday 7:30 am to 4 pm, Saturdays 9 to 4 and now Sundays 10-3 serving gourmet coffees, freshly baked goodies and an ever-changing daily lunch menu. Tracy and Lori would love to see you at the Ugly Mug, Kings Road Sydney River.
 Montana's BBQ and Bar located on Welton St has a lunchtime rush trio for just $9.99. Pick a soup, pick a salad and pick a sandwich, all 3 items just $9.99 and get a cookie to go! Available Monday to Friday 11:30 to 3 pm only at Montana's BBQ and Bar on Welton St in Sydney.
Introducing Swaagat, the first AUTHENTIC INDIAN Restaurant in Sydney, 435 Prince Street and now at 54 Union Street in Glace Bay, open every day for lunch at 11 am.  Swaagat for the Real Taste of India. Namaste.