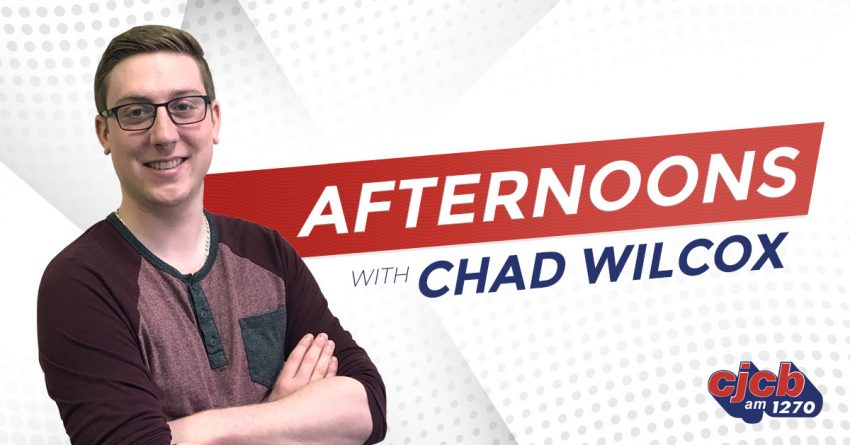 Afternoons with Chad Wilcox
Join Chad Wilcox weekday afternoons for Cape Breton's country favourites.
Q & A with Chad
Describe yourself in 3 words?
Determined, flexible, and cheerful
Something you've done that you never thought you'd do?
Be live on radio
What's one place you want to visit?
New Zealand
What's the worst fashion choice you ever made?
Not really fashion, but long hair
Where is the most interesting place you've been?
The Parthenon, Athens, Greece
What movie title best describes your life?
Just another day (2009)
What do you do in your free time?
Fishing
First album you bought?
Shaggy- Lucky Day 2002
What would your last meal be?
A good feed of Lobster
If you could turn any activity into an Olympic sport, what would you have a good chance at winning a medal for?
A trivia night
You get to invite 3 people dead or alive to dinner. Who do you invite?
Robin Williams, Cpt. Edward James Smith, an Uncle of mine
What's your biggest fear?
Failure to succeed
Who is the most famous person you've ever met?
Bobby Orr
What's the one thing people would be surprised to know about you?
I'm terrible with names
What gets you fired up?
A good passionate discussion
What movie title best describes your life?
Titanic
What's the luckiest thing that has happened to you?
To be able to get the chance at such a unique job.