Back to School Box Project
August 23, 2021

-

August 27, 2021
Event Navigation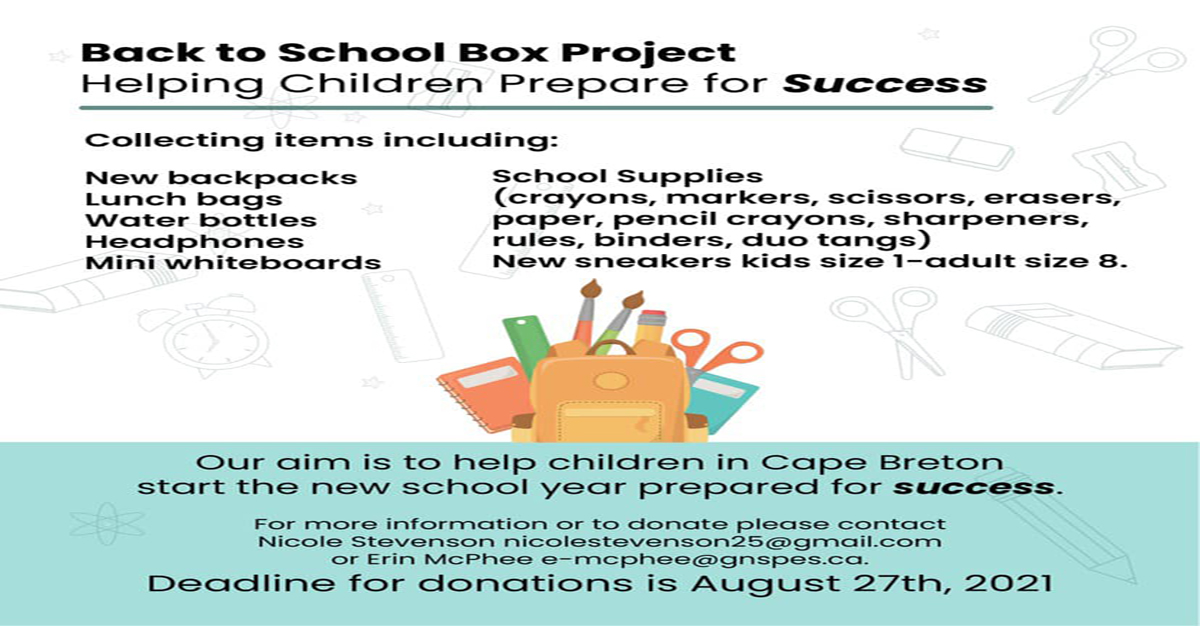 Their big Back to School Box Drive is up around the corner! It will take place on August 27th from 11 am-2 pm! There will be a volunteer at each location below accepting donations.
New Waterford KOC-3236 Plummer Avenue, New Waterford
Bayplex Recreation Arena-151 Lower North St, Glace Bay
Cape Breton County Arena-305 Keltic Drive, Sydney
Emera Centre Northside- 75 Kings St, North Sydney
Mayflower Mall-800 Grandlake Road Sydney (Drop off either at the administration office during their business hours or in front of Indigo Books during regular Mall hours)
They also have 4-5 volunteers who are able to pick up donations if people are unable to get to these locations. Please send them an email at nicolestevenson25@gmail.com
or
Erin McPhee
e-mcphee@gnspes.ca or phone the Mayflower Mall Administration office to arrange a pickup.
*Please wear a mask when dropping off donations to our wonderful volunteers
*